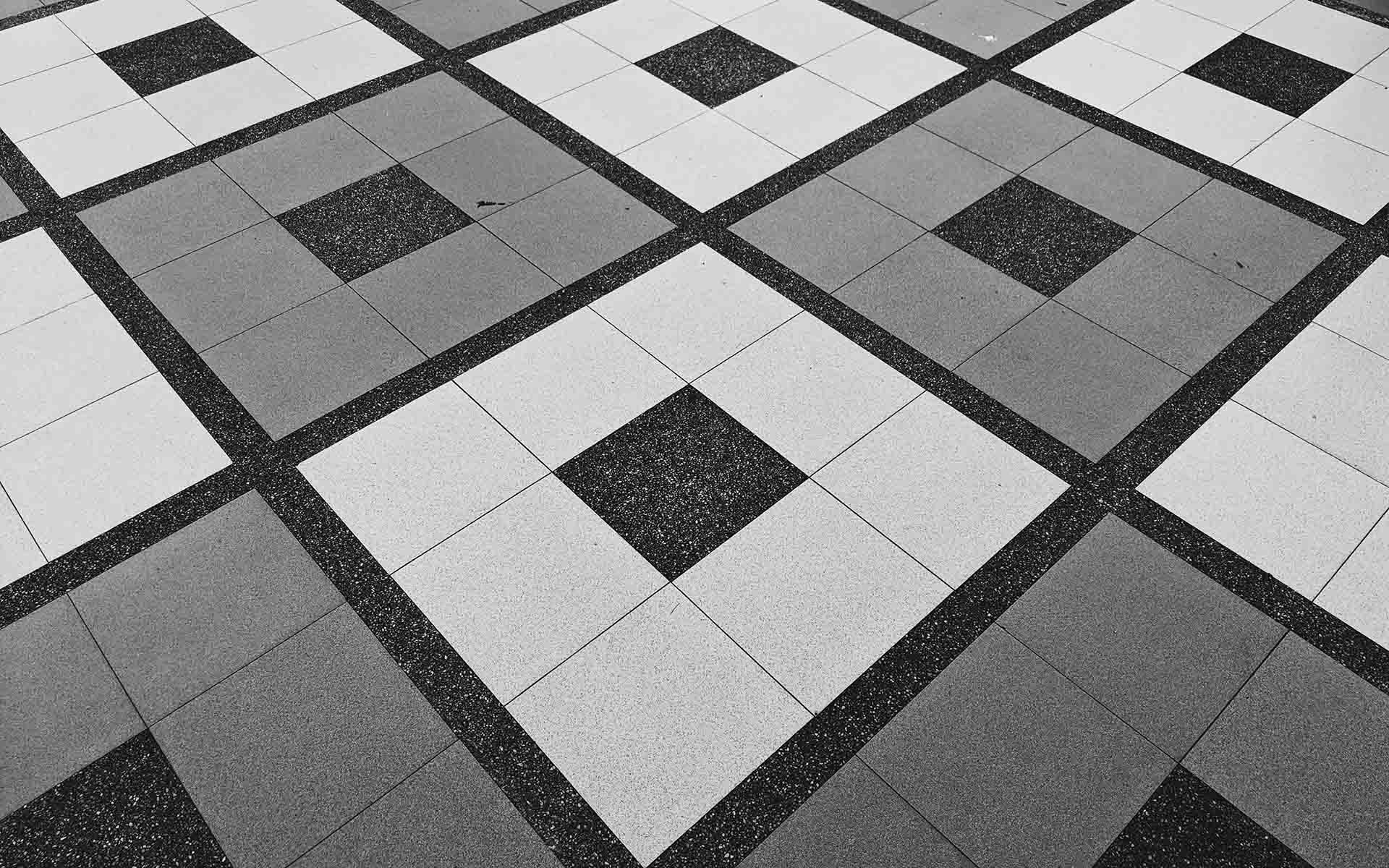 Newly installed tile floors grace your house with an aesthetic appeal. But, once they start to look dull, that's when you know they need a thorough cleaning.
Tile is a great flooring material because it's durable and easy to clean. However, if you're not careful, you can damage your tiles and make them more challenging to clean in the future.
What Are The Different Types Of Tiles?
There are many types of tiles, including ceramic, porcelain, marble, and granite. Each type of tile has its own unique properties that make it more or less suited for specific applications.
Ceramic Tile 
Ceramic tile is a popular choice for homeowners because it is relatively inexpensive and easy to maintain. They are made from clay and finished off in a kiln. The resulting tile is strong and durable, making it a good choice for high-traffic areas like kitchens and bathrooms.
Ceramic tile is available in various colors, styles, and sizes. It can also be glazed, which gives it a smooth, glossy finish that is easy to clean. Glazed ceramic tile is the best type of tile to use in wet areas like showers and bathrooms because it is resistant to stains and moisture.
Porcelain Tile 
Porcelain tile is made from a type of clay exposed to a very high temperature. This makes the tile harder and denser than ceramic tile. This tile is also glazed, giving it a smooth, glossy finish.
Porcelain tiles are a good choice for floors because they are durable. Porcelain is also resistant to staining and moisture, making it a good choice for wet areas like showers and bathrooms.

Marble Tile 
Marble is a natural stone quarried from the earth. It is available in various shades, including white, black, and shades of pink, green, and gray.
It is a popular choice for floors because it offers a luxurious look. However, it is also one of the most expensive types of tile. Marble is a porous material that can be stained easily, requiring more maintenance than other types of tile.
Granite Tile 
Granite is a naturally occurring stone quarried from the earth. It comes in colors such as black, white, and grey. Because it looks elegant, it is one of the most popular tile options.
What Are The Best Cleaning Methods For Tiles?
There are different ways to clean tiles, but some methods are more effective than others. For example, steam cleaning is a popular method for cleaning tile floors because it is gentle and effective. Steam cleaners use hot water to loosen dirt and grime from tile surfaces. They are also effective at killing bacteria and fungi, making them a good choice for homes with young children or pets.
Another popular method for cleaning tile floors is using a power washer. Power washers use high-pressure water to remove dirt, grime, and stains from tile floors. They are effective at removing stubborn stains and build-up, but they can also damage delicate tile surfaces.
For best results, it's essential to use the right cleaning products and tools for your tile floors. You will need a soft brush or mop to avoid scratching the tile surface. For cleaning products, there are many different tile floor cleaners on the market, so be sure to read labels carefully.

Things To Know Before Cleaning The Tile Floors
Here are a few things to know before cleaning your tile floors:
– Sweep or vacuum regularly. This will help remove any dirt or debris that will make tiles look dull.
– Use warm water and a mild detergent when cleaning. Avoid using harsh chemicals or cleaners as these can damage the tile.
– Dry the floor completely after cleaning. Moisture can cause tiles to crack or break over time.
– Don't use abrasive cleaners or scrubbers on tile floors. This can damage the tile's surface and make it more difficult to clean in the future.
– Call a professional if you need help cleaning or repairing tile floors. Carolinas Grout Pros is a tile cleaning and repair company that can help keep your floors looking their best.
Carolina Grout Pros, Charlotte, NC
If you are in need of a tile cleaning professional, give us a try. We are expert cleaners with a focus on tile and grout. We are based in Charlotte, NC, but we serve customers throughout Carolina. Visit our website or give us a call today to learn more about our services!