Carolina Grout Pros offers to provide the best power washing services, our team dedicates themselves to cleaning every surface of your home, which in turn cleans the typical contaminants and helps in preventing short-term repairs. Our professional services will help you restore your home's surface.  
We use the latest technology for power washing and make every effort to maximize convenience and minimize any hassle caused due to the damage or dirt on the surfaces. You need to power wash your home at least once a year, depending on the weather conditions. Our trained professionals provide exceptional service for you.    
Why Choose Power Washing?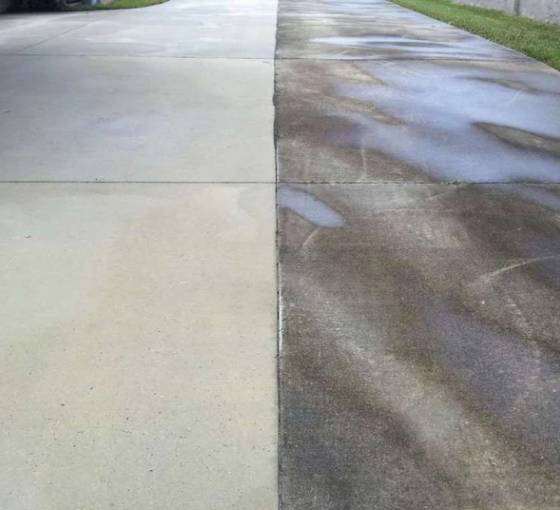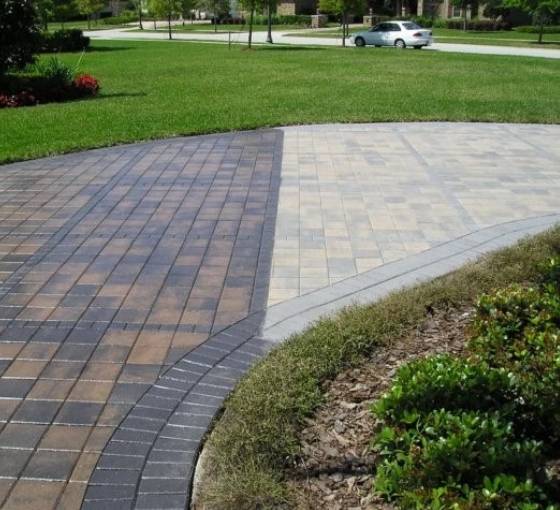 Carolina's Grout Pro Power Washing Services
Do you want your house to be the best it can be? Then it is advisable to take advantage of our power washing services. By power washing your porch, siding, driveway, and other exterior areas of your home, you can remove built-up dirt, silt, and other debris quickly and effectively.
This improves the area's appearance and helps prevent wear and tear by removing mold, algae, insects, weeds, and other contaminants. Over time, such buildup will deteriorate and cause damage to wood and stone, as well as erode paint and stains.
Other advantages of pressure washing services include:
It can clean & brighten fences, playground equipment & other areas
It can improve the sanitary conditions of your home for youngsters
It can get rid of plants growing in places they shouldn't be
It can clean your driveway & walkways of stains
Professional Power Washing; a Happier Home
The life of your home's surfaces is extended by removing dirt, algae, and grime. Salt, sand, algae, and moss can damage all wood, blacktop, concrete, asphalt, and siding over time. A professional power wash keeps all of these surfaces in tip-top shape.
Our power washing service at Carolina's Grout Pros is performed without the use of harsh chemicals. Instead, we employ cutting-edge power washing technology to achieve outstanding results. Our highly-skilled specialists will make every attempt to reduce inconvenience and increase convenience. We will ensure comprehensive power washing in just one visit.
Our experts can clean much more than the exterior of your property. We also power wash the following areas:
Our crew can clean everything from retaining walls to rooftops to sidewalks. When our team arrives, you can rest assured we'll provide the highest-quality pressure washing service possible! Restore the beauty and cleanliness of your outdoor space today!
Get Rid of Unwanted Stains
A pressure washer can be quite helpful when it comes to removing stubborn stains. We'll get right to work as soon as we arrive. We're always punctual and deliver excellent pressure washing services. We provide high-quality work that exceeds your expectations! Our power washing services eliminate:
Cobwebs
Muck & filth
Streaks caused by grease
Pollen from trees
Mold
Oil stains
Smoke or soot
Bird droppings
Chewing gum
Quality Matters
Every day, we endeavor to do the best professional job possible, at the most reasonable price, to the delight of our customers. We promise to do so by adhering to the highest possible standards.
We always use high-quality commercial-grade equipment and tools to provide our clients with optimal services. All of our customers receive the same high-quality service, whether they are homeowners or are in charge of the care and upkeep of an office building, a townhouse complex, a low-rise condominium structure, or a major industrial facility.
Are You Asking: Can I Do It Myself?
You might be tempted to pressure wash your own property, but the truth is it can be an expensive, time-consuming, and frustrating task. The majority of pressure washer machines are rented for $100 per day.
You'll also need to travel to the rental place, wait in line, prepare the equipment, clean it, refill it, and return it by the deadline. Instead, contact us, and we'll come to you with the machine, as well as any other essential tools and detergents/degreasers, and professionally clean the area.
Carolina Grout Pros will ensure the entire exterior of you home, patio, concrete, deck, etc is power washed, call us today for a free estimate.