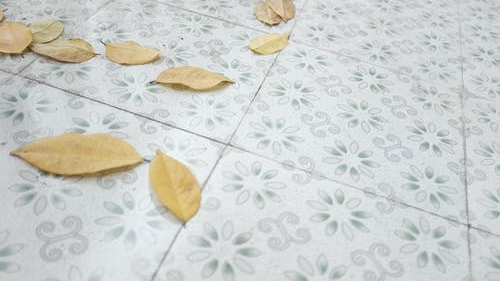 There's a good chance you don't know the type of material used in your tiles and grout. That's totally fine. Most people don't. Yet to extend the life of your tile and grout, it is necessary to know some basics about them. Read on, and hopefully, it'll help you realize that goal.
Be Choosy With Tiles!
Picking the right tile and grout combination makes up for the largest share of ensuring an extended lifespan. Various types of tiles come in different designs, colors, and styles. Each is made of different materials and obviously renders unique features.
Some people obviously prefer luxury tiles. Others like simple and elegant ones. Fitting in with your interior decoration theme is essential. Yet equally important is being low maintenance and easy to clean. When the eye-catching tiles you first fell in love with turn into an everyday challenge, that's obviously not worth the hassle.
Several different factors contribute to extending the life of your tile and grout. And we're talking about a lifespan of 50 years or more! The material, of course, is an essential part of an enduring flooring. There are multiple viable options to select, including:
Ceramic Tile
It's perhaps the most common type, and to be sure, for sound reasons. It's easy to install and clean. The durability is astonishing, it can fit any design, and more importantly, it's relatively affordable. Ceramic tile is widely used for residential and commercial purposes.
Porcelain Tile
Porcelain is ceramic's nearest rival. Porcelain is the best choice for bathrooms, kitchens, or anywhere requiring the least water infiltration with a water absorption rate of 0.5 percent or lower. And if you love tiles with a wood, stone, or brick look, you'll appreciate porcelain's ability to replicate them.
Glass Tile
Interested in imbuing a room with a sense of lavish luxury? Then glass tiles are for you. They are elegantly designed and easy to clean. There are some drawbacks, however. They're pretty pricey and fragile. The glass chips easily along its edges, hence not recommended for high-traffic areas.
Marble
Marble's colors and stylishness provide a unique floor. It's made of raw stone and comes in various types, including Carrara, Calacatta, Emperador, and Crema Marfil marble. Highly polished marble is dangerously slippery and not recommended for kitchens and bathrooms.
The upscale appearance and the elegant look turn it into one of the most favorable choices in hotels and mansions. It can be effortlessly polished and cleaned. Its average lifespan is around 25 years, and with reasonable care, that number can be doubled. Marble is most certainly an expensive choice, but entirely worth it.
Granite
Granite tile is another widely-used natural stone with a very close look and feel to marble. Its best advantage, compared to marble, is its affordability. Granite is exceptionally durable and comes in an unlimited range of colors and styles.
As long as you keep it clean, it will be a hypoallergenic flooring option for those suffering from various allergies or asthma. Like marble, it's highly slippery and tends to get cold to the extent that it becomes rather uncomfortable on cooler days.