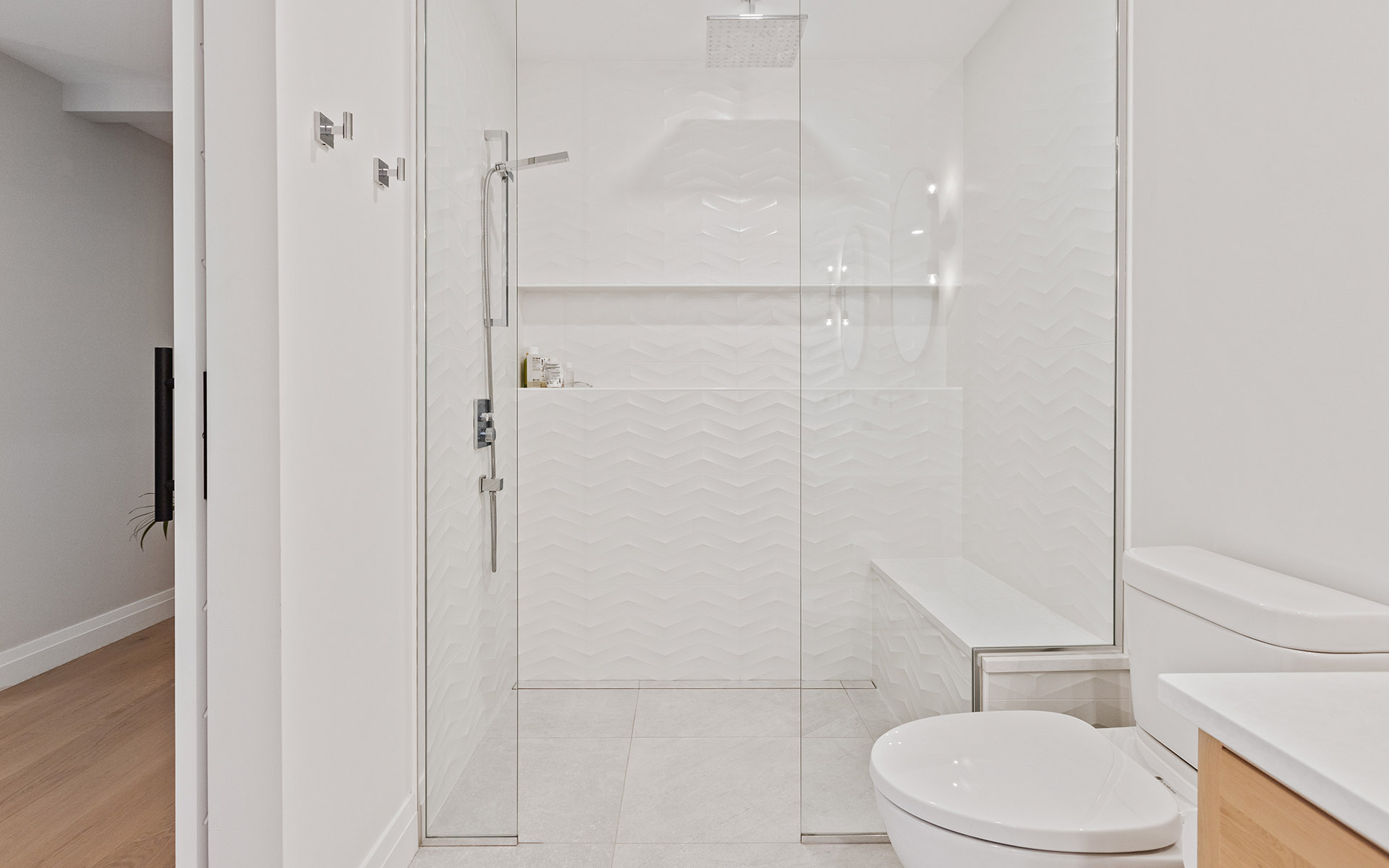 Glass shower doors bring a touch of sophistication to our bathrooms. However, these doors tend to become quite dirty over time. Soap scum, tough stains, and spots are annoying to remove and can feel like a battle.
Hard water and soap are the main culprits for scum and stain formation. They accumulate on shower screens if left uncleaned. As a result, it can damage the glass door. Old stains harden with time and take more time and effort to remove.
Fortunately, you can clean these tough stains with the aid of available household supplies and regular effort. You can also reduce the number of deep cleanings you have to do and keep your shower sparkly clean. Today's topic addresses some of the best ways to clean shower glass doors.
Before we continue, you need to ensure that the final rinse should be done immediately after cleaning. This is especially for areas with hard water. Hard water lathers easily compared to soft water and can lead to soap scum and watermarks. Use a squeegee to remove excess water from the glass door after you've finished rinsing.
How To Keep Glass Shower Doors Clean With Natural Ingredients
1. Using White Vinegar 
If you are looking for a natural glass cleaner, you can use diluted white vinegar. White vinegar is cheaper than other glass cleaning solutions. Mix equal parts of warm vinegar and liquid dishwashing soap in a spray bottle. 
Then spray the solution onto the glass door and wipe it off using a squeeze or a soft cloth. You can also add a few drops of tea tree oil as it has antibacterial properties. The vinegar solution effectively removes soap scums and watermarks. However, don't use vinegar on stone floors, walls, and structures because it damages stone.
2. Using Baking Soda
Like vinegar, baking soda can remove watermarks and stains. Create a thick paste by mixing a half cup of baking soda with water. Use more baking soda if you have a large glass shower door. 
Rub the paste onto the shower door with a shower cloth, then rinse it off with vinegar. Then rinse again using plain water to remove the pungent smell of the vinegar.
Similarly, you can also add baking soda and vinegar together. Rub the paste onto the shower door and wait for 15-20 minutes, depending on the strength of the stains.
3. Using Lemon Juice 
If you don't like how white vinegar smells but want an acidic solution, lemon juice is your answer. Squeeze 3 lemons into a cup of distilled water. Pour the mixture into a spray bottle and spray directly onto the stains. Wipe the surface with a clean cloth after 5 minutes.
An alternative way to use lemon juice to clean your shower door is to dice a lemon in half and dip the slices in baking soda. Afterward, rub the baking soda-dipped lemon onto the glass. Then, rinse the surface with distilled water. This will eliminate any soapy residue on the door surface.
Bathroom Cleaning, Tiles & Grout Repair Charlotte, NC
Why do you need a deep cleaning? Deep cleaning your home helps in reducing the risk of pests and increases your overall hygiene. If you want your clean to be gunk and scum-free, contact us. Carolinas Grout Pros provide you with excellent bathroom deep cleaning services.