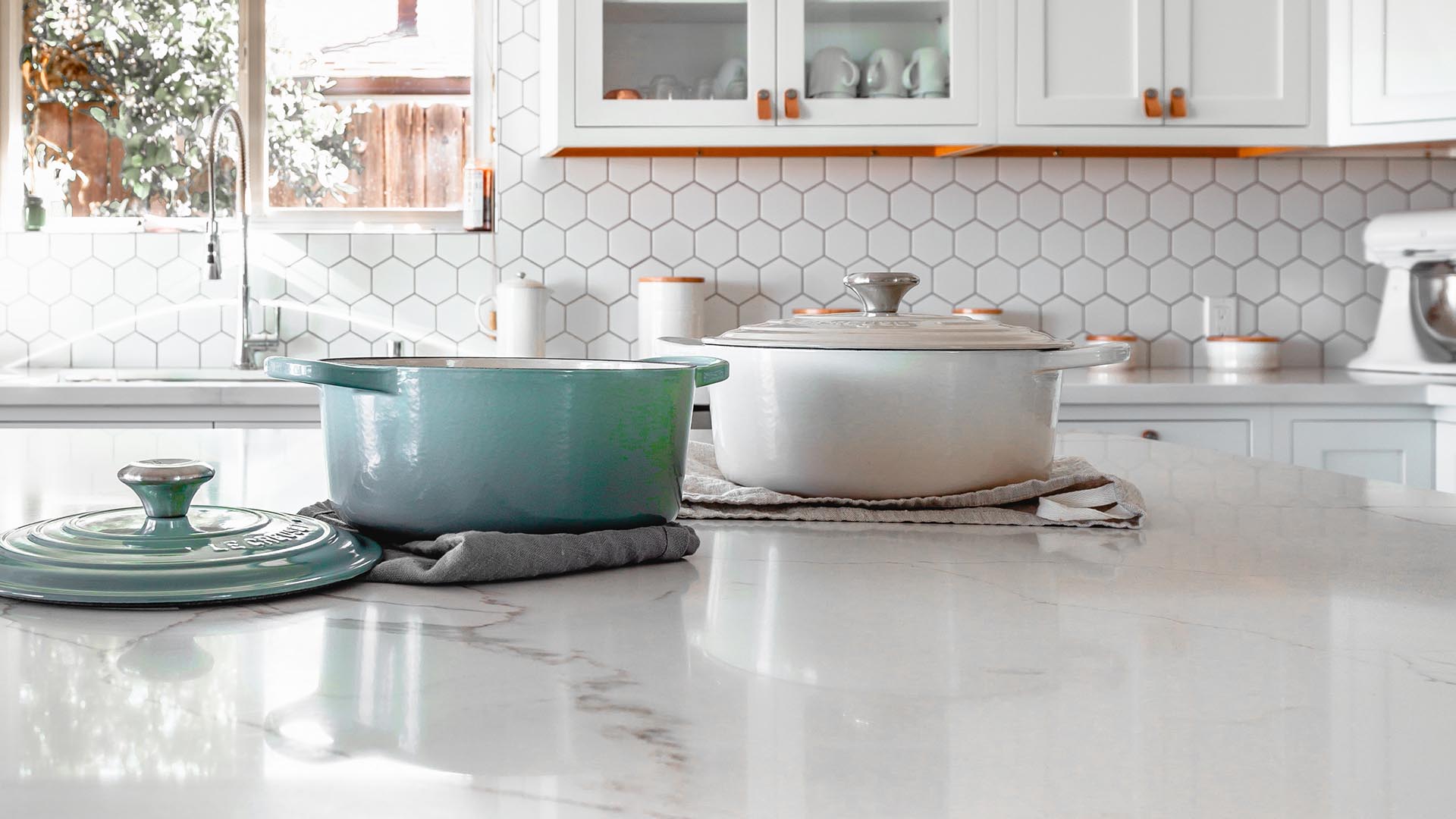 The major issue in the kitchen is fat stains, while the bathroom loses its shiny and clean look due to water and soap residue. Whether or not you clean your bathroom or kitchen weekly, enlisting the services of dedicated home cleaning specialists can solve your crucial problems. 
Bathroom: The Comfortable Place 
The bathroom is the wettest part of the house. Add to this humidity the foam of various soaps and shampoos, the yellow color of the shower, or the unpleasant smell will deprive you of a relaxing and pleasant bath. How will you feel when you touch the rough surface and various stains on the floor tiles? Take advantage of Carolina Grout Pros' outstanding kitchen and bathroom cleaning and restoration services.
Grout Cleaning
The joints of tiles are deeper than their surface. Therefore, water remains on them and leaves a lot of deposits. Also, moisture causes mold in the long run when it penetrates between the grout's porous surface. Cleaning grout may not be possible with home remedies, but it is one of our excellent services.
Grout Restoration & Replacement 
If the grout is cracked and corroded, our colleagues will restore it.
Polishing Tiles & Glass
The sediment of soapy water and grease, when dried over time and exposed to air, leaves a yellow color and an unpleasant stench. Using high-pressure hot water and extraction by vacuum power, your bathroom tiles will look completely new.
Repair & Replacement of Silicone Sealants
Constant exposure to moisture and sediment can change the color of crystalline silicone caulk. If you remove it, it can also cause insulation problems. What's the solution? Just give us a call.
Disinfecting
One of the most important goals of the above services is to eliminate conditions conducive to bacterial growth. Our disinfection approach prevents the growth of pathogens and maintains your health.
The Kitchen, Beating Heart of Your Home
If you neglect the kitchen for a while, you will encounter stains that seem impossible to remove. Auxiliary cleaners or home remedies like vinegar, lemon juice, and baking soda are beneficial but cannot help much. Our team of experts with powerful high-pressure vacuums can surprise you. With Carolina Grout Pros' unique know-how, you can reclaim your kitchen.
Faucets 
The white, red, brown, and green deposits accumulate around the sink drain or faucets connections. Not every cleaning product can dissolve the sediments without damaging the steel. In some cases, the right tools play a crucial role. So why not ask our experts?
The Sink
Your sink will regain its first-day shine with our professional methods, the right cleaning products, and a trained team.
The Floor
Kitchen flooring is mainly ceramic, stone or parquet. Each of these floor coverings has its own optimal cleaning method. Therefore, it's wise to use our free consultation before using kitchen and bath cleaning and restoration service. 
The Walls and Seams of Tiles
Plastic putty can be very effective for cracks in walls. For grout or glue between tiles, a regular brush or sander is not enough, and sometimes you need to hire professionals.
Kitchen Cabinets
There are always places in the corners of kitchen cabinets that you can not see. These places can be good places for insects to live. This problem requires professional help.
Stoves, Hoods, & Cooking Appliances
Heat and cooling make the greasy utensils unusable. Under these circumstances, we support you with efficient techniques. With years of brilliant experience and countless satisfied customers, Carolina Grout Pros will help you find the best kitchen and bath cleaning and restoration services. Get in touch with our experienced consultants for a free estimate.