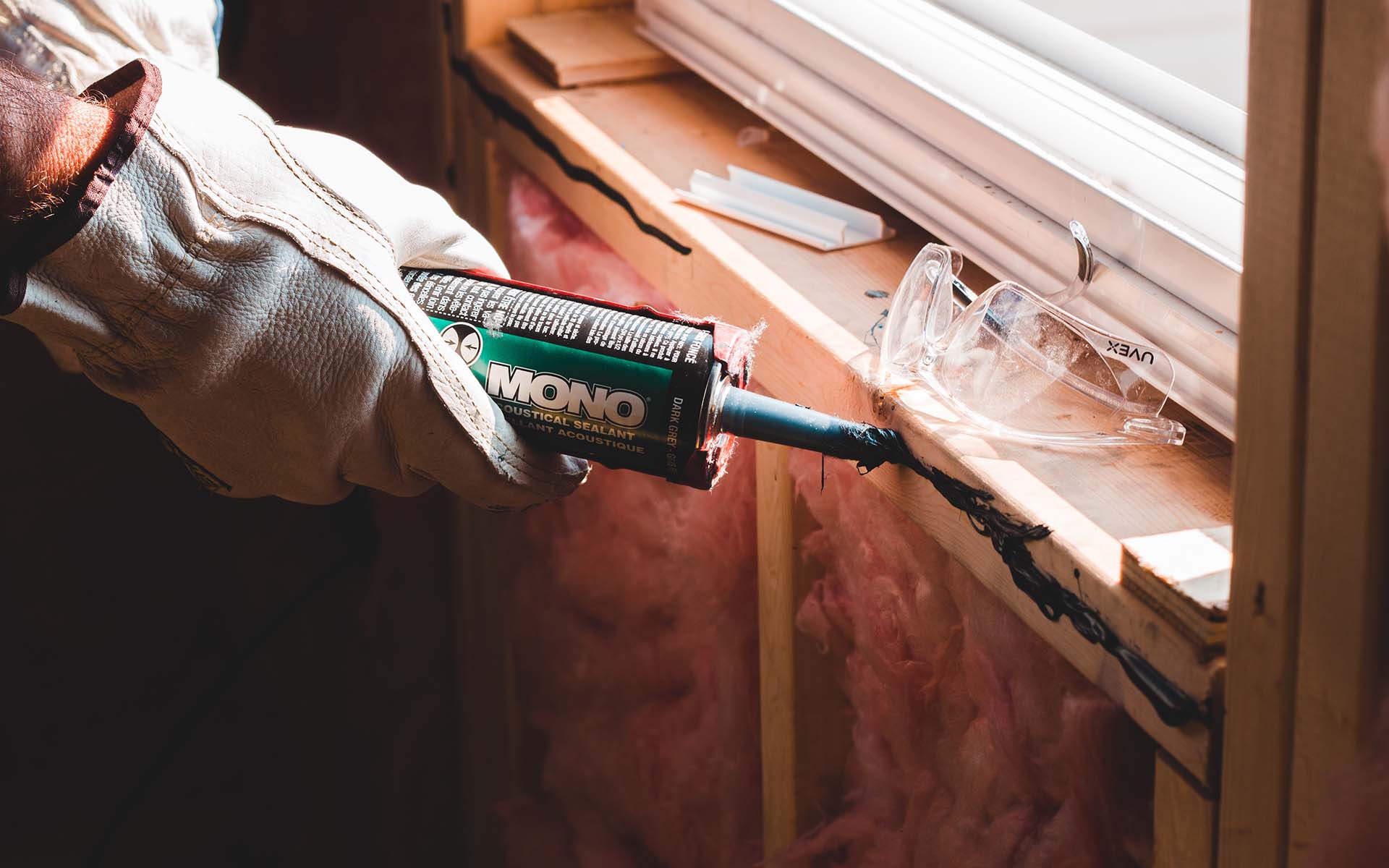 Caulk is one of the essential materials in the world of building and construction. From bathroom to fireproofing, caulk has a multitude of uses. So, what is a caulk?
Caulk is a material used to fill in cracks or gaps in surfaces. It is most commonly used in the construction industry but found in other areas such as automotive and marine applications.  
There are different types of caulk available on the market, each designed for a specific purpose. Let's discuss in detail the types of caulk and understand what they are used for. 
Types Of Caulks & Their Uses
The most common type of caulk is silicone, which is used for various applications, including sealing windows and doors and filling gaps in walls and around pipes. Other types of caulk include latex, butyl rubber, and asphalt. Here are some common caulk types.
Acrylic Latex (Painters Caulk)
Acrylic latex or painter's caulk is the most common latex caulk available in the market. Not only is it common, but also cheap. It is used to cover cracks and small holes. Acrylic latex can be used on wood, drywall, masonry, and porous surfaces. The cleaning process is mess-free because it dissolves with soap and water.
Vinyl Latex
If water-soluble acrylic isn't an option, vinyl latex is a viable alternative. It has a longer lifespan than acrylic latex and may be utilized outside. Keep in mind that if you want to use the caulk outdoors, it must have a long life expectancy. It's not very flexible, so don't put it in spots where contraction and expansion may be an issue.
Butyl Rubber Caulk
Butyl rubber caulk is a heavy-duty sealant used for roofing, gutters, and chimneys. It can also be used to seal gaps in boats and RVs. This type of caulk is waterproof and can withstand extreme temperatures. Butyl can also be used for sealing chimney flashings and foundations to prevent moisture.
Silicone Caulk
Silicone caulk is the most common type of caulk used in household applications. It is waterproof and can resist mold and mildew. You can use silicone caulk on various surfaces, including glass, metal, and ceramic. 
Another type of silicone caulk is known as pure silicone. Despite being flexible and durable, it doesn't adhere to porous materials. Therefore, caulking with silicone gives the best result when sealing shower and bathtub areas.
Asphalt Caulk (Liquid Nail)
Asphalt caulk is designed to stick to anything and everything. It is used to fill cracks and gaps in asphalt surfaces such as driveways and roofs. Some asphalt caulks are perfect for wet locations since they are mold and mildew-resistant. Cleaning them won't be a problem as it only requires plain water to be removed. 
Caulking Tips & Techniques
These general tips and techniques will help you get the best results no matter what type of caulk you use.  
Choose the right caulk for your work. Not all caulks are created equal; there are different types of caulk designed for specific applications. 

Clean the surface before applying caulk. Any dirt, grime, or grease on the surface will prevent the caulk from adhering correctly. Use a clean cloth or brush to remove any debris from surfaces.

Cut the tip of the caulk tube at a certain angle. This will allow you to control the flow of caulk. For example, try cutting the tip at a 45-degree angle.

Apply even pressure as you run the caulking gun along the surface. This will help you create a consistent bead of caulk.

Use a wet finger or cloth to smooth out the caulk. This will help create a clean, professional-looking finish.

Allow the caulk to dry completely before using the area. Depending on the type of caulk, this can take anywhere from a few hours to a few days.
Commercial Grout Repair Raleigh & Charlotte
So, are you searching for a grout and caulk repairing company near you? What type of caulk do you need for your repair project? We can help you figure that out. 
Contact Carolina Grout Pros today, and we'll get started on finding the right products for the job.