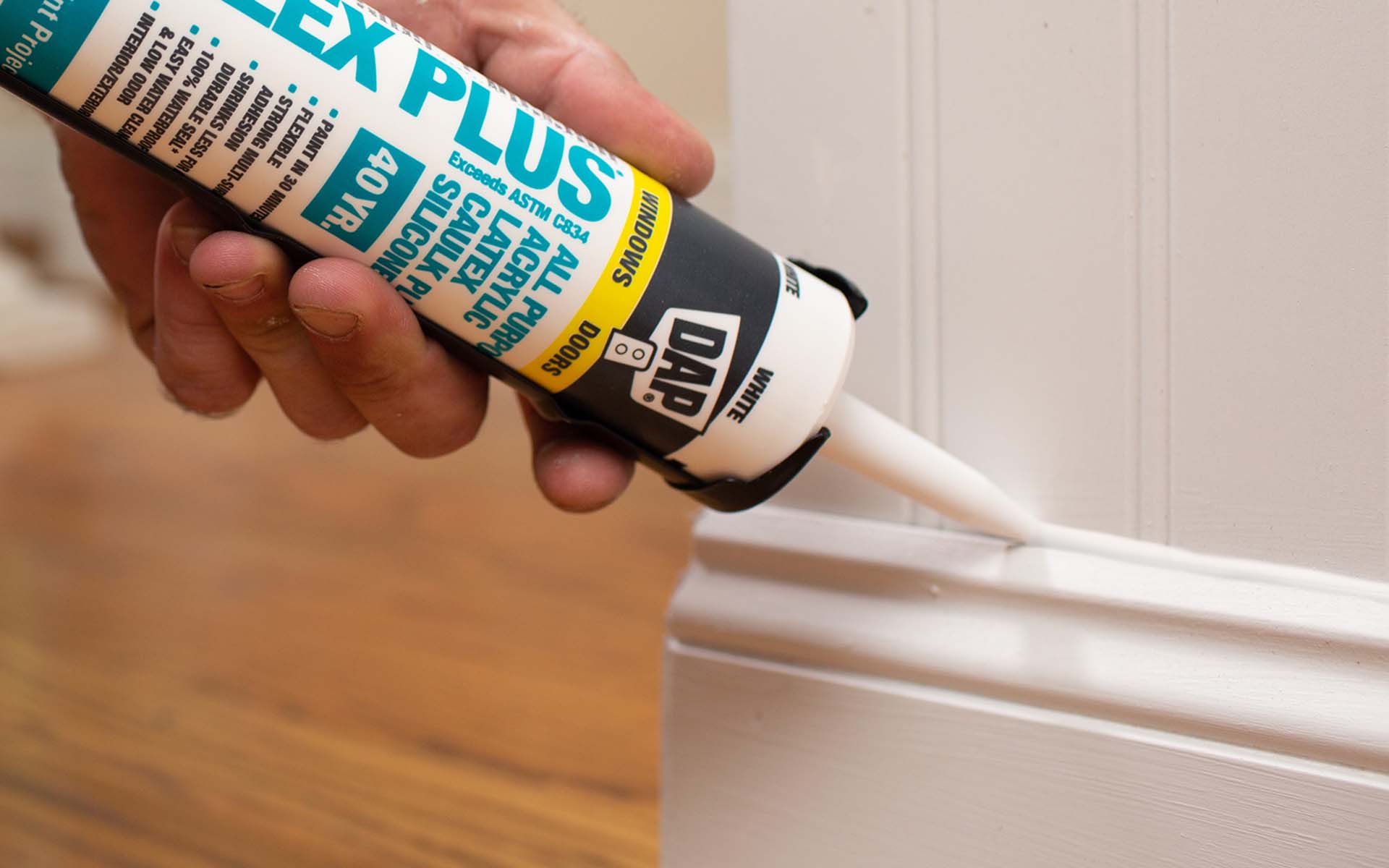 As the name implies, waterproof caulking is used to seal areas prone to moisture. This includes areas around the bathroom, kitchen fixtures, windows, and doors. Waterproof caulking is made of silicone or latex, making it capable of expanding and contracting. This prevents cracks from forming and keeps the seal tight.
Want to know what factors to consider when buying caulking material?
Factors To Consider When Buying Caulks
When it comes to caulks and sealants, there are many different factors to take into account. Some of the crucial factors include:
Waterproofing: One of the most important things to look for in caulk or sealant is waterproofing. This is important if you are using the product on an outdoor project, or in an area more exposed to water or moisture.
Flexibility: Another factor to consider when purchasing caulks is flexibility. You want a product that can expand and contract with temperature changes. This will help prevent cracks from forming in the caulking.
Ease of Use: You need something that's easy to use. Some products can be tricky to work with, so read the instructions before purchasing.
Cost: You also need to consider the cost of the caulking or sealant. There is a wide range of products on the market, so be sure to shop around for the best deal.
Surfaces: Different caulking materials are used on different surfaces. So, educate yourself on the type that works best for you. 
The Benefits Of Waterproof Caulking
Waterproof caulking is an essential component of any home's weatherproofing system and can be used in a variety of ways to prevent water damage. Described below are some of the main benefits of caulking for waterproofing:
1. Seals cracks and gaps
Waterproof caulking can be used to seal any cracks or gaps in your home's exterior, for example, around the windows, doors, and vents. You can prevent rainwater from seeping into your home and causing damage by sealing these openings.
2. Prevents mold and mildew
In addition to causing water damage, leaks can also lead to the growth of mold and mildew. Not only is this unsightly, but it can also be dangerous for your family's health. Waterproof caulking can help prevent leaks and the accompanying growth of mold and mildew.
3. Reduces energy costs
Waterproof caulking can also help reduce your energy costs. By sealing cracks and gaps, you can prevent warm air from escaping your home in the winter and cool air in the summer. This will help keep your home at a comfortable temperature year-round, saving you money on your energy bills.
4. Increases the lifespan of your home
By taking measures to prevent water damage, you can also help increase your home's lifespan. A waterproof caulking solution can help keep your home in good condition for many years to come.
5. Improves the appearance of your home
Cracks and gaps can stick out like a sore thumb. Therefore, sealing them can increase the aesthetic of your home. Besides preventing water damage, waterproof caulking does an excellent job concealing those pesky cracks and gaps.
Need our expert advice? At Carolinas Grout Pros, we reseal tiles such as showers, stone countertops, and backsplashes. Our dedicated team consists of professionals in re-pointing and caulking. We have years of experience removing old, worn caulking and replacing it with a new coating ensuring your property's protection. 
For more information, contact one of Carolina's Grout Pros helpful specialists at 704-440-5629 or contact us on our website.